---
---
A service and parade, dedicated to the 9 Hull vessels which served in the Falklands conflict.
---
It was with sadness that the Society received the following email on 12th March 2017
---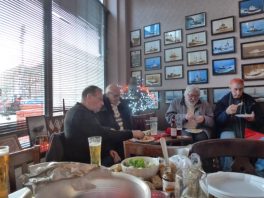 We will be holding this years AGM on Monday 6th March at the Kingston Hotel, Hull. Commencing at 14:00. All members are invited to attend. A copy of the agenda will be forwarded before the meeting. If anyone has any issues that they would like to be discussed at the meeting, please contact a committee member asap. We also need to recruit more members for the committee. So if you fe...
---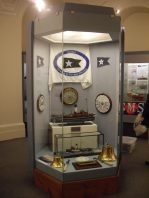 On 31st October we set out the first of our exhibitions being held in the Hull Maritime Museum, leading up to the Hull City of Culture next year. The exhibition features a general snapshot of stories relating to the early years of UTC and the founding companies, going right up to the early nineties when the company ceased trading. Obviously the extent of the exhibition is dictated by the space available and unfortunately that is very limited, being only the public gallery that was used som...
---