Cheque Presentation By David Proud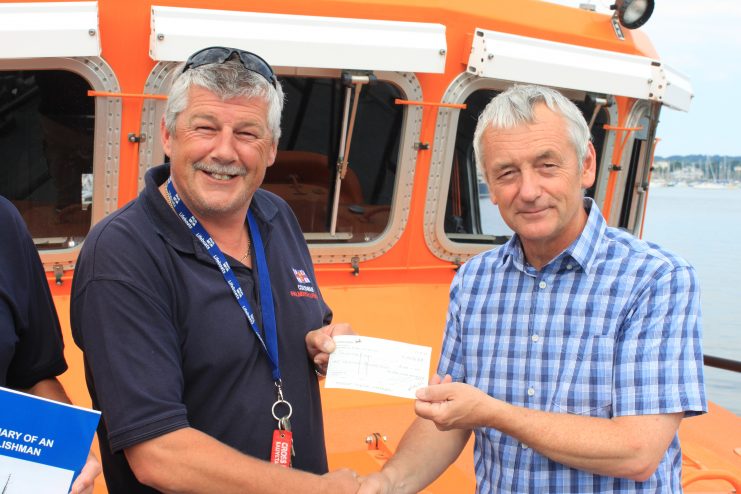 Today I presented the cheques for £125 from the UTSS to John Blakeston coxswain/mechanic of the Falmouth Lifeboat. The presentation was onboard the stations Severn class lifeboat " Richard Cox Scott" and at the same time presented Simon with his copy of the Diary.
Simon was delighted with the finished article and said, "how much he enjoyed compiling it", even asking, was we going to do anything else??
I have asked for a receipt for the societies donation be sent to your home address Pete.